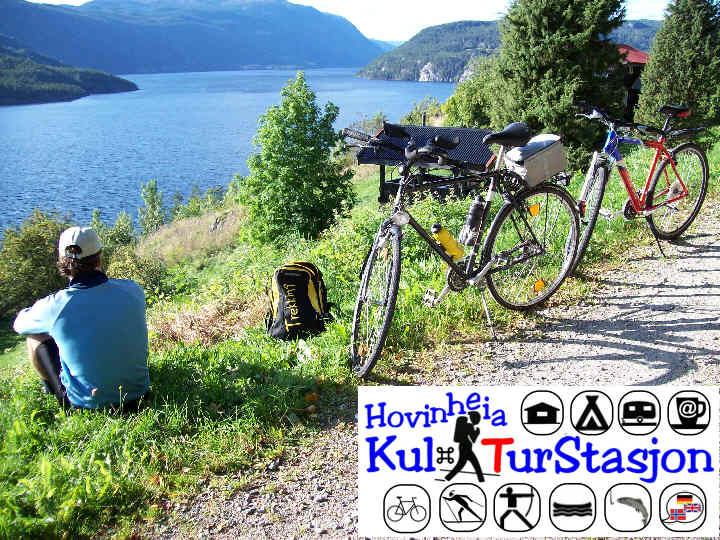 Dates
black = suggested dates,

green = places available

,

red = fully booked
From thursday before Whitsun 11 a.m. until saturday after Whitsun 3 p.m.,
further dates on request.
Tour description
Take part in our first bicycle trip around the Hardangervidda.
Enjoy the Hardangervidda plateau from all directions: valleys, waterfalls, highmountain plateau, passes, fjords, glaciers, old settlements, cultural monuments... accommodation standard and leg lenghts can vary: Hovinheia Kul TurStasjon - Imingen (65 km) - Haugastøl (75 km) - Eidfjord (55 km) - Odda (75 km) - Rødal (50 km) - Rauland (80 km) - Austbygd (65 km) Diese Radrundfahrt um eines der größten Gebirgsplateaus Europas, der Hardangervidda, führt uns 500 km durch fantastische, abwechslungsreiche Landschaften: gewaltige Wasserfälle und tiefe Canyons, sanfte Gebirgslandschaften mit klaren Bergseen, Bergpässe bis 1250 Höhenmetern, Gletscher, sowie auf Meereshöhe die bezaubernde Natur- und Kulturlandschaft am Hardangerfjord.
Die Tagesetappen betragen auf dieser Radreise, je nach Streckenprofil, ca. 40-80 km, hinzu kommen 2 Pausentage. An einem dieser Tage können wir einen Abstecher mit dem Zug zu einer der spektakulärsten Touristenattraktion Norwegens, der Flåmbanen am Aurlandsfjord, machen.
Als... [full description to the tour 2011, (until now only in german)].